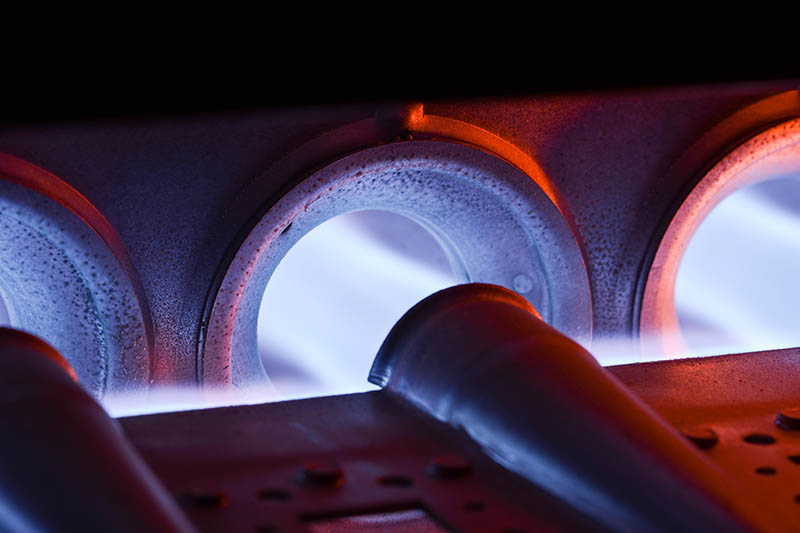 Furnace replacement isn't an expense you'll need often in your lifetime. These appliances are built to last anywhere from 10 to 30 years but can make it to 40 years when they are taken care of properly.
Gas Furnaces
With annual maintenance, you can expect a gas furnace to last 10–20 years. Some well-maintained, high-quality gas furnaces have lasted as long as 25 years. Modern gas furnaces have good efficiency with AFUE ratings ranging from 89% to 98%. Gas is also a clean-burning fuel.
Oil Furnaces
An oil furnace should last 15–20 years with regular maintenance. Some oil furnaces have lasted 30 years before needing to be replaced. Oil furnaces deliver powerful heat, making them suitable in climates where the weather drops below 10 degrees.
Electric Furnaces
Electric furnaces don't create as powerful heat as gas and oil furnaces, so they're not as common in northern states. An electric furnace can effectively heat your home in Kernersville. You can expect an electric furnace to survive 20–30 years. A high-quality model may last up to 40 years with annual maintenance.
As a Lennox Premier Dealer, Sutton Brothers Heating, Cooling and Plumbing has some of the best furnaces available for installation in Kernersville, NC, and the surrounding areas.
What Can You Do to Help Your Furnace Last Longer?
In addition to scheduling annual maintenance, you should change the air filter every month. Some models can go two or three months before needing an air filter change. You must check the manufacturer's instructions to know how often to change your furnace's air filter.
Whenever you notice the furnace malfunctioning, don't delay in scheduling furnace repair. The less wear and tear on your system, the better.
Sutton Brothers Heating, Cooling and Plumbing can handle heating and AC repairs, installations and maintenance in Kernersville and the surrounding areas. You can trust us because we're a Lennox Premier Dealer with positive customer reviews and an A rating with the BBB. We also give a 100% customer satisfaction guarantee. Our company is fully licensed, bonded and insured. Other services we offer include plumbing, drain cleaning, hot water heater repair and hot water heater installation.
Contact us if your furnace is in need of repair, replacement or maintenance.