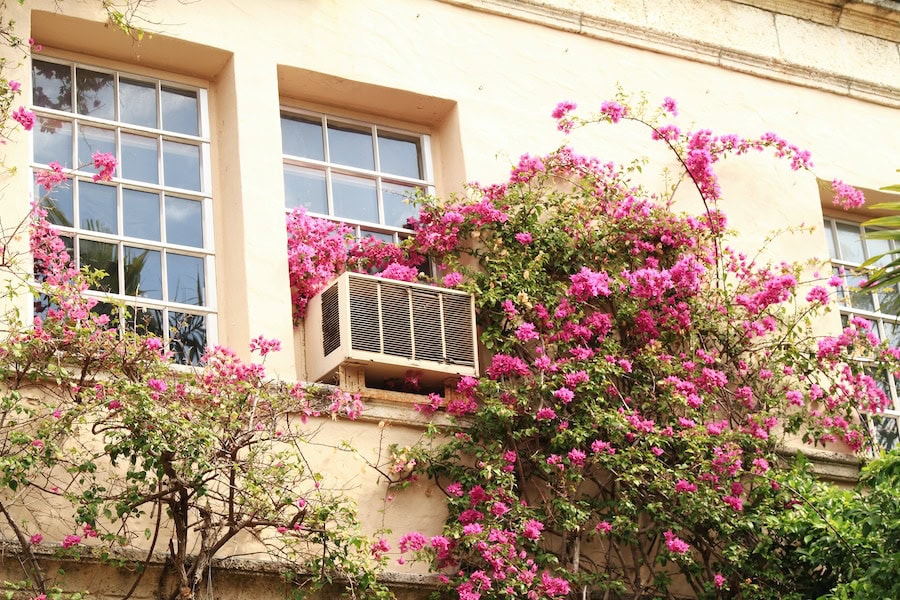 Spring is on its way to Winston-Salem, and the team at Sutton Brothers couldn't be more ready for the change in weather. We're eager to see the vibrant wildflowers blossom along the road, along with the mild, gentler days before the summer heat kicks in. 
Speaking of heat—pretty soon, you'll need to run your air conditioner. That's why March is a great time to perform basic maintenance on your heating, ventilation, and air conditioning (HVAC) equipment so you can stay comfortable all summer long.
Taking quick and easy measures like changing your air filter can protect your equipment and cut energy usage by up to 15 percent, according to the US Department of Energy (DOE). 
Here are some simple HVAC tasks to check off your spring cleaning list that will pay off over the summer:
Change Your Air Filter
Changing your air filter monthly protects the health and wellbeing of your air conditioner—and your home. The filter improves your Winston-Salem home's indoor air quality (IAQ) by catching dust particles and other airborne contaminants.
A clean air filter also protects the internal equipment, which can work at reduced capacity when it becomes dirty. A clogged filter chokes the airflow, forcing the machinery to work twice as hard, driving up your electricity usage. It can also cause circulation issues and eventually leads to a breakdown.
Check on Your Condenser Unit
Make sure your outdoor condenser unit has a clear space around it to preserve the airflow. The coils can run into cooling issues if they become too dirty. Clean off any debris—leaves, sticks, or dirt from the unit. Additionally, be sure that any surrounding shrubs are trimmed back, leaving at least two feet of distance.
Seal Leaky Windows
A well-sealed home helps your home stay cooler in the summer and warmer in the winter. It also helps you save money. That's because the heating and cooling equipment needs to cycle less frequently to maintain the temperature you set on your thermostat. Patch any cracks in your window frames with caulk, apply a plastic film, or invest in insulating curtains.
Bring in the Pros
The US Department of Energy (DOE) recommends scheduling a professional maintenance visit every spring. Here are some of the tasks your HVAC specialist will perform to get your air conditioner ready for the season:
Apply a lubricant to the internal parts so they run at full capacity and don't break.
Check and clean any mildew from the condensate drain to protect from blockages and eliminate airborne contaminants.
Take a reading of refrigerant levels to detect any leaks.
Inspect the wiring and tune if necessary.
Make sure your thermostat is programmed correctly.
Check and clean the blower, ensuring maximum airflow and optimal air quality.
Inspect and clean the evaporator and condenser coils.
Request Service Today
The team at Sutton Brothers wishes you and your family a happy spring. If you have any follow-up questions about heating and cooling, our Winston-Salem, NC, office is just a phone call away at 336-390-3902. You can also request a maintenance visit online.