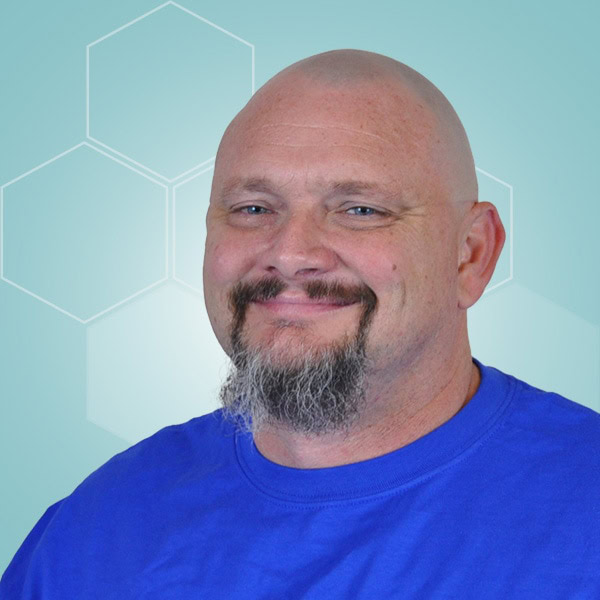 Blaine D
HVAC Technician
"Blaine was quick in identifying the problem and fixing it."
- Paresh R.
"Blaine took the time, listened to my concerns, explained options, and answered all my questions. Was patient and excellent customer service."
- Mary A.
"Unit needed a minor charge. He performed that and set the default settings for the away mode. He answered all my wife's questions, was friendly and professional."
- Richard M.
"Blaine was amazing. Fixed the issue, educated us on thermostat settings and helped convince us to stick with Sutton Brothers for our maintenance plan"
- Brian H.
"They spent serious time balancing the system to our satisfaction. Very happy!"
- Richard M.
"Blaine was on time and very knowledgeable. Checked the unit and helped us understand how to keep it running efficiently. Thanks!"
- Lonna T.
"Blaine is awesome. Can't say enough about his professionalism and willingness to explain what's going on and what he will be doing to correct the situation."
- Casey W.
"Excellent service. Quick response to my request. Knowledgeable and friendly."
- Missy W.
"Very knowledgeable, courteous and professional. Blaine knows his trade and took the time to explain our options and settings."
- David O.
"Blane was very professional and informative during his visit."
- sarah s.
"Thank you for your great services"
- Kelvyn P.
"Very knowledgeable serviceman. Addressed issue quickly and explained what he had done clearly to fix the issue. Very friendly too."
- Don B.
"Blaine showed up on time, made short work of the repair, and was very pleasant! I am new to Sutton Brothers service but all I've seen so far has me recommending them to friends. Keep up good work."
- Candice C.
"On time, knowledgeable, friendly. Explained everything to me. Not in a rush. Took the time needed. Want no one but him to service my home"
- Brenda P.
"Blaine was on time, very joyful and courteous. He did a great job of explaining what was wrong and made sure he got the heat working quickly. I enjoyed the conversation and he made sure I understood that we needed the maintenance plan."
- Michael W.
"Friendly and Ontime. Took care of the problem. Thanks."
- Tammara M.
"Blaine was fantastic! Professional and knowledgeable, he provided A1 service. I image he's the best on your team. I will request him for all of my HVAC needs. The world could use more individuals like Mr. Blaine."
- Renita W.
"Blaine was extremely knowledgeable and his service was great! He is a consummate professional."
- Frank M.
"Everyone is very helpful from setting up service call to texting who will be responding to home with pic of tech. Very professional , prompt and completed service call expeditiously. Couldn't be more pleased."
- Terri M.
"Blaine was awesome and gave us some great advice on filter care while the building is ongoing around us. We hadn't even given the dirt in filter a thought after only 9 months use. We will be changing filters (already ordered) monthly in mail all building is finished."
- Alan M.
"Blaine is a respectful and skilled technician. He was dedicated to solve the problem, and he found the solution. We appreciate his work."
- Olga R.
"Blaine was very informative and funny. He was a pleasure to work with and also educated me on a lot of things pertaining to my system. I would highly recommend him and his company."
- Tarsha B.