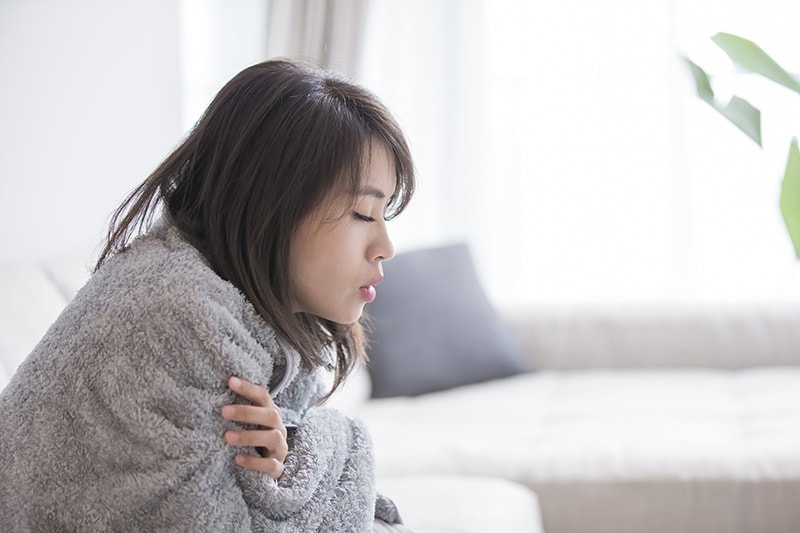 Nothing spoils a nice winter evening inside your Winston-Salem home like a faulty furnace. If you discover your furnace blowing cold air into your North Carolina home, there are some possible reasons to explain why this is happening and what you can do to troubleshoot the problem.
No matter the issue, our Sutton Brothers team is always here to step in and provide you with a solution. If you find yourself unsure about how to handle a problem with your heating, ventilation, and air conditioning (HVAC), give our professionals a call and we will gladly provide support.
Common Reasons Your Furnace Is Blowing Cold Air
Some typical reasons a furnace may malfunction and blow cold air instead of warm air include the following:
1. You didn't replace or clean your furnace filter. It's possible a dirty filter could be responsible for problems with your furnace. Having a clean furnace filter will help your furnace work efficiently, improve your indoor air quality (IAQ), and allow your North Carolina home to remain comfortable.
Take a look at your furnace filter to see if it needs to be either replaced or cleaned. If you have done this recently and this does not appear to be the problem, there are other reasons that can still help explain why your furnace may not be working as it should be. If you're unsure, leave the troubleshooting to our Sutton Brothers professionals—please do not hesitate to give us a call!
2. Your thermostat is not set correctly. Your furnace could be blowing cold air as a result of an incorrect thermostat setting. Check your thermostat to see if the fan setting is switched to On. If you notice it is, this means the blower is being instructed to continue blowing out air, even when your furnace is no longer generating heat.

To change the fan setting on your thermostat, you simply switch the setting from On so it can be set to Auto instead.
3. The pilot light has gone out on your gas furnace. If you have a gas furnace, you could be experiencing a problem due to the pilot light being out. If this is the reason your furnace is blowing cold air, it's best to leave it to our Sutton Brothers experts, who can assess the situation and provide you with a solution so your heat will work correctly again. Give our team a call today!
4. There are leaks or damage to your ductwork. Your air ducts could have leaks or tears, which means warm air could be escaping instead of circulating throughout your home and keeping you warm. As a result, certain areas in your home may be colder than others. Our air duct experts have the necessary equipment to reach your ducts and resolve any issues that may be leading to poor air circulation throughout your home, so call us today!
Choosing the Best to Take Care of Your Furnace Problem
Keep in mind, the service life of a well-maintained furnace is about 15 years. When the time comes for an upgrade, opt for a more energy-efficient furnace. According to the Department of Energy (DOE), replacing a low-efficiency furnace and opting for a high-efficiency furnace with an annual fuel utilization efficiency (AFUE) of 90 percent could reduce 1.5 tons of carbon dioxide emissions annually if you use gas for heat, or even 2.5 tons if you use oil.
When it comes to handling furnace issues, the service you will receive from our Sutton Brothers experts is simply unparalleled. At Sutton Brothers, we believe in honesty, integrity, and getting the job done the right way. We can resolve any furnace problems you might have, or provide you with high-quality options if you're considering an upgrade.
Let Sutton Brothers Step In to Address All Your Furnace Needs
For all your needs regarding furnace installation, repair, and maintenance, you can trust our Sutton Brothers team to get the job done right. No matter what furnace issue you may be having here in Winston-Salem, NC, our team is always happy to provide support. Call us today at 336-390-3902 or request service online and we will reach out to you as soon as possible.