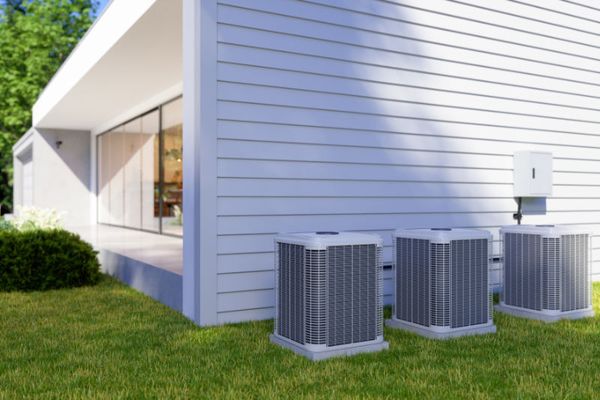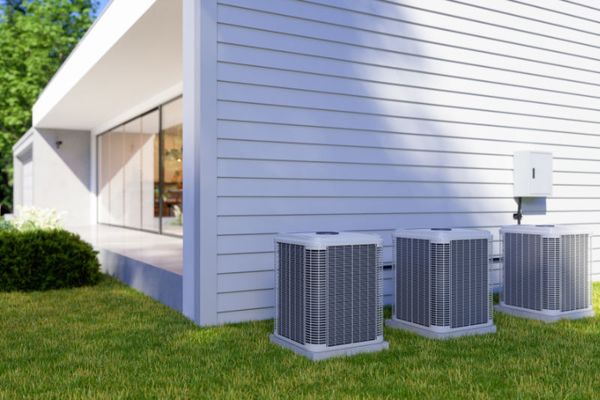 Here at Sutton Brothers, we believe North Carolina homeowners always benefit from high-efficiency heating, ventilation, and air conditioning (HVAC) equipment.
While it's an upfront investment, it pays off in the long run. For instance, a new and efficient air conditioning unit uses between 20 and 40 percent less energy than a 10-year-old AC.
Our team is pleased to service and install the finest energy-saving HVAC equipment for customers in Kernersville and its surrounding communities. Get in touch with us today—we're ready to get started on your project.
What Are the Advantage of High-Efficiency HVAC Equipment?
Here are three reasons you should choose high-efficiency heating and cooling equipment:
1. Tax Incentives and rebates
Don't let the price tag intimidate you—many efficient units are eligible for rebates and tax incentives.
A prime example is the High-Efficiency Electric Home Rebate Act (HEEHRA), starting in mid-2023 under the Inflation Reduction Act. Through the HEEHRA, you can receive up to $8,000 towards a new heat pump, plus the installation costs.
Here's what you need to know:
If you make 80 percent or under the local median income, you can get 100 percent of your heat pump installation costs covered, capped at $8,000.
If you make between 80 to 150 percent of the local median income, you can get 50 percent of your heat pump installation costs covered, capped at $8,000.
You can receive up to $1,750 toward a heat pump water heater.
The heat pump must have an Energy Star® 6.1 specification or higher.
You also qualify for a 30 percent tax credit (up to $2,000) for the purchase and installation of a high-efficiency heat pump. Or receive up to a $600 credit for either a high-efficiency furnace or air conditioner.
If you need an HVAC installation or replacement, Sutton Brothers can find the most money-saving tax incentives and rebates for the product you're looking to purchase. Plus, we offer flexible financing options to accommodate your budget.
2. Lower utility costs
While a cheap furnace may be tempting, it's a good idea to consider the long-term expenses. An HVAC unit with a low-efficiency rating means higher bills. Over time, you'll be spending more money on energy.
When you invest in efficient equipment, you're giving yourself the gift of savings each time you read your monthly utility statement. We recommend the ENERGY STAR® certified Lennox SLP98V variable-capacity gas furnace. Its 98.7 percent AFUE rating can save you hundreds of dollars yearly.
3. Reduced carbon footprint
The less energy you use, the less carbon gets burned. High-efficiency appliances help protect our natural resources here in North Carolina. The Sutton Brothers team is committed to protecting the environment. We are pleased to offer an array of high-efficiency appliances, like ductless mini splits. These incredibly cost-effective units provide heating and cooling without duct losses.
Get quality home service today — we're just a call away.
Our team in Kernersville, NC, offers expert HVAC and plumbing services. For over 20 years, Sutton Brothers has strived to exceed customer expectations. Need an installation, repair, or maintenance? Call today at 336-390-3902 or request service online.