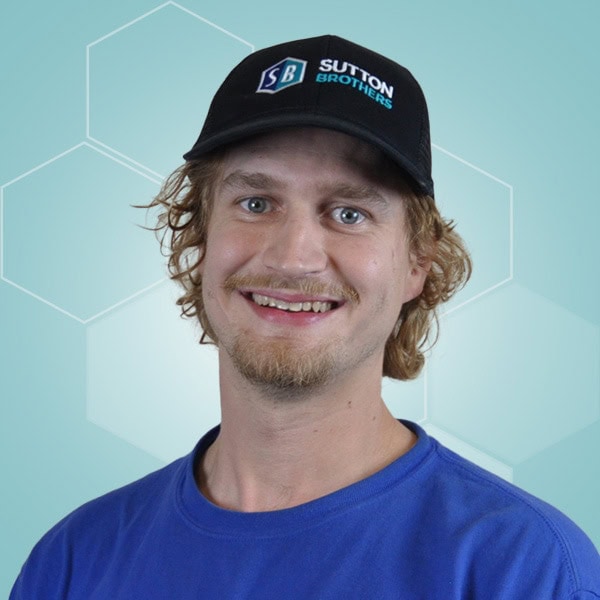 Chris U
Plumbing Installer
Water Heater Replacement in Greensboro, NC 27403
"Always get a professional job by the teams at Sutton Brothers. No sales pressure. Just honest assessment, advice and a completed job well done."
- Scott T.
Plumbing Replacement in Oak Ridge, NC 27310
"We were extremely pleased with the plumbing installation from Chris and Mike of Sutton Brothers. They wore shoe covers and cleaned up every area they worked in. We are so glad that we found Sutton Brothers. We will always call you guys and recommend you for any plumbing issues. Very courteous and professional and timely! Thanks for job well done!"
- Larry and Sherry E.
Plumbing Repair in Other, NC 27214
"Excellent customer service, explaining the process. Going the extra mile to get the job done!"
- Carol W.
Air Conditioner Repair in Winston-Salem, NC 27103
- Asende s.
Plumbing Repair in Winston-Salem, NC 27103
"Had an emergency plumbing situation. Sutton Brothers immediately answered the call and dispatched Chris. This guy knows his stuff. Immediately identified the issue, went above and beyond fixing it, and walked me through the process every step of the way. Couldn't have been a better experience."
- Jackson S.
Water Heater Maintenance in Clemmons, NC 27006
"chris was very friendly, answered my questions, and did a great job installing the water heater."
- Louise M.
Ductless Mini-Split Repair in Winston-Salem, NC 27103
"Very polite and patient gentleman. Carefully reviewed all his work. That is why I believe in the Sutton Brothers for quality work."
- Willie H.
Plumbing Installation in Greensboro, NC 27405
"Tech was friendly and knowledgeable. I am a repeat customer, great work as always. I will definitely recommend Sutton Brothers to all who need their services"
- Alaina C.
Water Heater Installation in Winston-Salem, NC 27101
"Chris did an excellent job installing my water heater! There were structural issues in the area he was installing but he solved the problem and completed the installation in a timely manner. He went the extra mile! Highly recommend."
- Michael M.
Plumbing Repair in Burlington, NC 27302
- Kathy W.
Plumbing Repair in Kernersville, NC 27284
"Chris was very professional, friendly and provided great information to help prevent and/or repair plumbing issues if they recur. Top notch service!"
- Erica T.
Water Heater Replacement in Pfafftown, NC 27040
"Chris C provided the estimate and options for moving replacing our water heater and getting it out of the attic. He arrived on time, was courteous and helpful, and offered multiple options for our consideration. Chris C and a colleague installed the new hybrid hot water heater/safety pole in the garage and removed the old one from the attic. The team arrived on time, they explained what they would do, answered my questions, and showed me how to operate the hybrid controls. Everything went smoothly and we look forward to seeing the savings from the new hybrid. We would recommend Sutton Brothers and look forward to working with those folks again."
- Kristie A.
Water Heater Replacement in Winston-Salem, NC 27127
"Everything was great! Very happy with the quote, service, and the water heater itself."
- N D.
Plumbing Repair in Winston-Salem, NC 27105
"Tech performed excellent repair job. Was very satisfied with the work."
- L D J.
Water Heater Replacement in Winston-Salem, NC 27104
"Prompt, professional service. Appreciated their flexibility in scheduling and communication."
- Janel H.