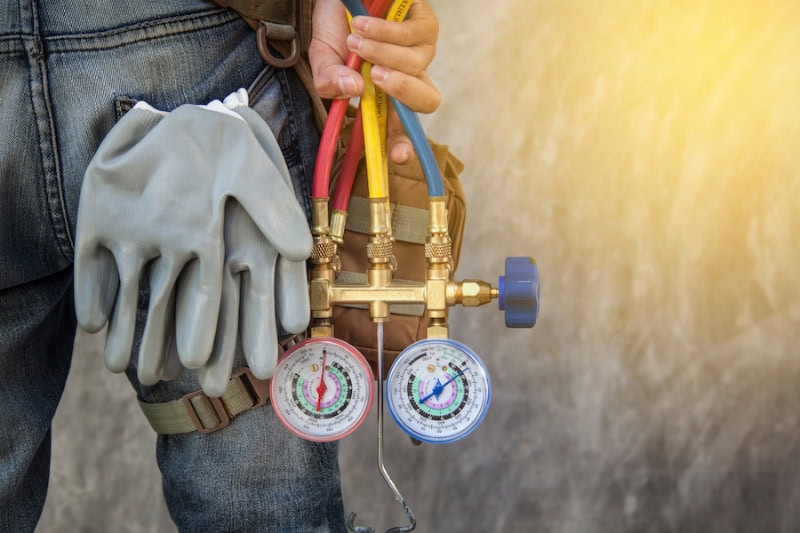 When was the last time you had the heating, ventilation, and air conditioning (HVAC) equipment in your Winston-Salem home inspected and maintained by a team of professionals?
If you aren't opting for preventative HVAC maintenance, you're missing out—you could save up to 30 percent on your energy bills, according to the Indoor Air Quality Association (IAQA).
HVAC maintenance is particularly crucial before the change of a season. With outdoor temperatures increasing more and more each day as summer approaches, it's important to be sure your cooling equipment is working properly. After all, what could be worse than going to turn on your air conditioning (AC) system on a hot summer day and then realizing it's either not turning on at all or no cold air is blowing out?
At Sutton Brothers, we encourage residents here in North Carolina to opt for routine professional maintenance. It's the best way to protect your heating and cooling equipment while ensuring it works properly, especially during seasons like winter or summer when you're the most dependent on it.
We offer our expert maintenance services, but you can also become a member of our maintenance program so you can receive additional benefits, like priority service and discounted rates, on top of included routine maintenance services.
Importance of HVAC Maintenance for Proper Cooling
Aside from providing benefits like reduced energy bills and optimal HVAC efficiency, professional maintenance can help reveal unknown problems early on, reduce the risk of unexpected repairs, improve your indoor air quality (IAQ), and encourage your system to reach its full service life.
When our Sutton Brothers experts perform maintenance, you can expect to be left with an efficient, well-operating HVAC system. Without professional maintenance, inspections, and necessary repairs handled before the change of a season like summer, you risk dealing with an air conditioning problem when it's hot outside and feeling uncomfortable until your system is properly fixed. Being proactive pays off and ensures you will remain comfortable inside regardless of how high the temperature rises outside.
This summer, turn on your air conditioning system with confidence. Be sure to opt for HVAC maintenance now so you know your air conditioning system is fully capable of working as designed.
When Is HVAC Replacement Necessary?
While routine professional maintenance encourages your HVAC system to reach its full life span, no system is designed to last forever. If your system is near the end of its service life and is no longer working efficiently, consider opting for an upgrade. It's best to be proactive so you don't find yourself dealing with a complete breakdown and requiring a full replacement when the weather is warmer than any other time of the year.
You may also find it's more cost-effective to invest in a new HVAC system if you continue to spend money on repairing your system. If your system requires continual repairs, it's wise to stop spending money on fixing it and put your money toward a newer, more efficient system instead.
Let Our Experts Address Your HVAC Maintenance Needs
HVAC maintenance is critical to have any time of the year, but you don't want to miss an opportunity to ensure your air conditioning is working properly before temperatures soar. Our Sutton Brothers professionals are always happy to help by providing outstanding maintenance service in addition to inspections, repairs, installations, and replacements for the HVAC system in your home here in Winston-Salem, NC. Give our experts a call for service today at 336-390-3902 or request service online.