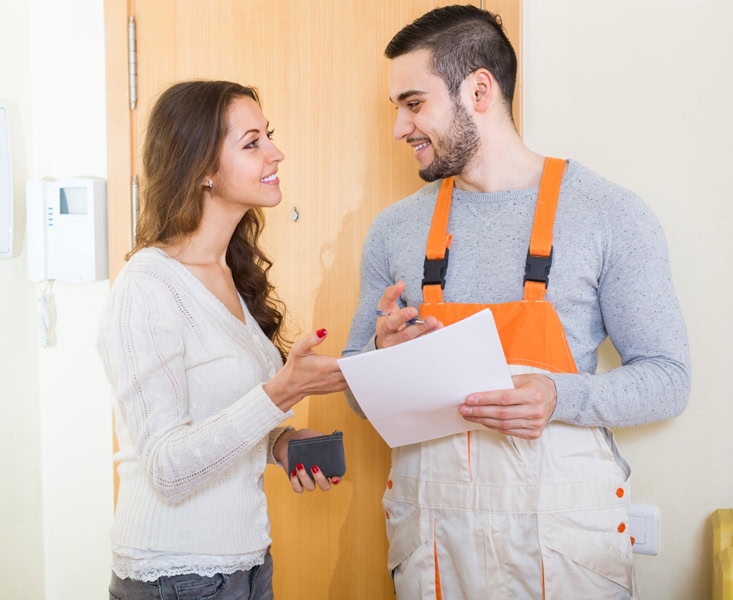 Backflow prevention is crucial for maintaining clean, potable water in the Piedmont Triad area.
North Carolina requires commercial buildings, institutions, multi-family housing, and, in some cases, single-family residences to install backflow prevention devices on plumbing cross-connections. Without such safeguards, these cross-connections can enable wastewater to contaminate the clean water supply when backflow occurs.
If you own a backflow prevention device, you must maintain it.
Devices on residential and commercial residential properties need testing every two years. Commercial property owners must test their devices every year. You must have a new backflow device tested upon installation or when replacing a defective device.
How Do I Test My Backflow Prevention Device?
The State of North Carolina allows only licensed and certified testers to test your backflow prevention.
Sutton Brothers Heating, Plumbing, and Cooling has your back, whether you need to test a new or replacement device. You will gain peace of mind knowing you have complied with regulations and that your water supply is safe.
We are your trusted heating, ventilation, and air conditioning (HVAC) company with more than 20 years of experience assisting commercial and residential customers in Kernersville. Our licensed plumbers can handle all your plumbing needs, from toilet clogs and drain cleaning to fixture upgrades and water heater maintenance.
At Sutton Brothers Heating, Cooling, and Plumbing, we are dedicated to helping you keep your drinking water safe and clean. We can recommend a water softener to remove hard minerals from your water and whole-house filters to screen out contaminants. Backflow protection and testing can round out your clean water toolbox.
What Is Backflow?
Under normal conditions, clean, safe water flows from the treatment plant to your Kernersville home or business. Backflow happens when water flows in the opposite direction, sending used water into the clean, drinkable water supply. The wastewater may contain bacteria, chemicals, and other contaminants that defile the potable water supply, creating a health hazard.
How Does Backflow Happen?
A form of backflow called backpressure can happen when the water pressure in your Kernersville home or commercial plumbing system is greater than the pressure in the city mains. The high pressure can push the dirty water in your plumbing system into the public supply, rendering it undrinkable.
Overly high pressure in a commercial boiler, for example, can reverse the water flow and send the dirty water in the appliance back through the clean water supply line.
Backsiphonage is another form of backflow that reverses water direction and can send contaminants into the public water supply. A drop in water pressure in the supply line creates a vacuum effect that siphons dirty water into the clean water supply.
For example, a garden hose left on the ground in a puddle of lawn chemicals can siphon the contaminants back into your plumbing and possibly into the public water supply.
The U.S. Environmental Protection Agency (EPA) offers these examples of possible backflow incidents:
Backsiphonage of water from a toilet into a building water supply.
Backsiphonage of chemicals from industrial buildings into water mains.
Backpressure can send the carbonated water in a restaurant soda dispenser into the clean water supply.
Backflow of boiler corrosion control chemicals into a building water supply.
How Can I Protect My Water Quality?
Take steps to prevent cross-connections, such as underground sprinklers and fire suppression systems, from releasing contaminants into drinking water. Not sure if you need a backflow prevention device in your home? Contact us at Sutton Brothers Heating, Cooling, and Plumbing for a free consultation.
Call the Plumbing Experts
Our qualified plumbers can help you improve and protect the water quality in your Kernersville, NC, home. Testing your backflow device takes only 10 to 30 minutes but will give you peace of mind 24/7. Call us at 336-390-3902 or request service online.