Catch leaks early and prevent water damage with StreamLabs' water leak detector. With easy installation – no pipe cutting required – the Water Monitor connects to the home's existing pipes and uses patented ultrasonic technology to find leaks. Enjoy peace of mind at home or away with the connected app alarms that notify you when the water sensor detects high flow rate.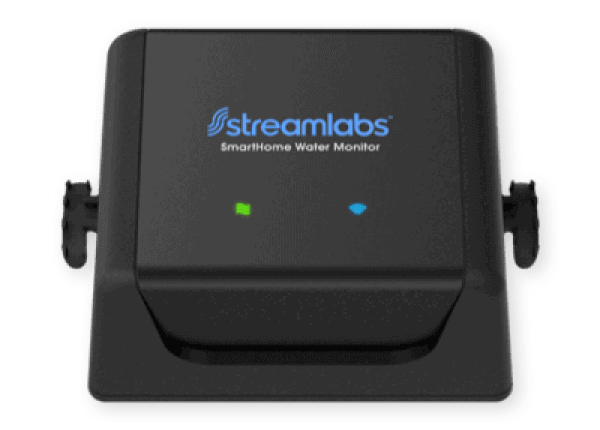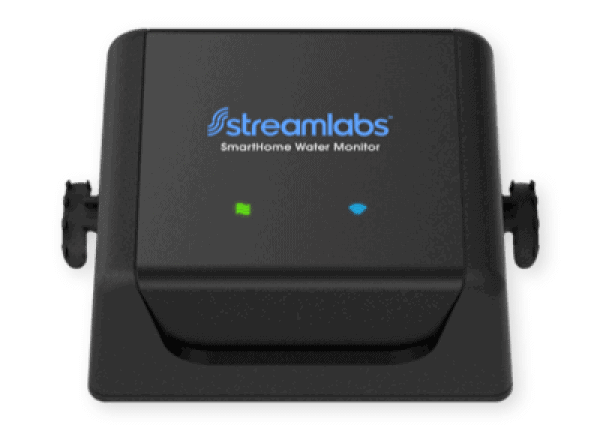 Unseen leaks can become big problems.
Now, leak protection is easier than ever. The StreamLabs® smart water monitor keeps an eye on what's happening with the plumbing behind your walls, and water leak alerts within the app notify you in real-time when water problems arise – before they turn into disasters.
24/7 real time whole-house monitoring.
Water leak alerts from the app
Home & Away leak detection modes
Ambient temperature sensor with freeze alerts
2 year, full product warranty
3 months free StreamPlus® Enhanced
Keep leaks on lockdown 24/7 with control from anywhere.
Customizable water sensor alarms in the StreamLabs app let you know if something is wrong. Our water leak detector is ideal for residential applications and sends alerts to your phone in real-time if a leak is found anywhere in your home. Want to know more about how your family uses water? View live and historical water usage statistics.
Live flow data
User customized enhanced leak detection: slow & major leak alerts
Freeze alerts and temperature tracking
Smart Alerts® learning leak detection
Away mode setting that works with Alexa and Google Assistant.
Leak alert history
Comparative usage chart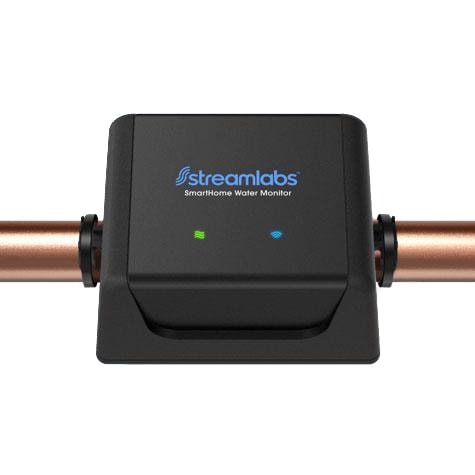 Monitor. Detect. Alert.
Water leak sensor uses sound waves to detect problems.
Real-Time Insights
Receive instant notification for abnormal water use - along with comparative and historical water usage data.
Enhanced Water Leak Detector
Smart water alerts automatically detect your unique, water usage patterns – all without you having to configure a thing.
Custom Smart Alerts
Customize water sensor alarms and adjust sensitivity with home or away modes for manual control.
Complete Your Smart Home
Water Monitor integrates with Amazon Alexa and Google Assistant.