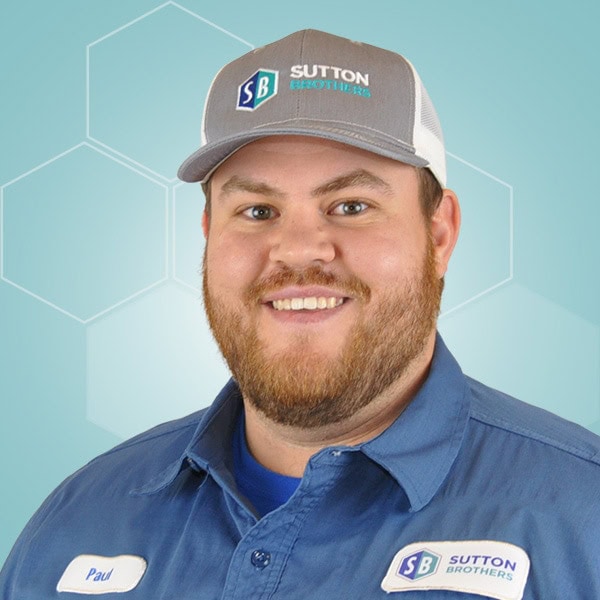 Paul C
Plumbing Technician
"Sutton Brothers came to my rescue and solved a major plumbing problem in my townhouse. They were very professional and solved my problem in a timely manner. I plan to use their services for future maintenance and repair."
- Linda B.
"Paul was professional, friendly and efficient. He did his job well and clean up good after he is done."
- Fe T.
"Paul and Brandon did a very good job with detailing what they were doing. Fine team."
- BBobby B.
"We are so pleased with the service from Sutton Brothers! The customer service staff found a technician in our area who could swing by to investigate the strange sound in our crawl space. He arrived on time, found the small leak, and fixed the problem promptly."
- Elizabeth M.
"We had a different company come out to figure out why our bathtub and toilet were overflowing. They thought they solved the issues only for them to happen again. Paul and Cody went above and beyond. They were able to find and fix our problem which took hours. They always had a smile on their face. They got us a great price for the work as well. I would highly recommend them to anyone who is hesitant to spend money on any plumbing issue they might have."
- Barbara R.
"Could not have been better. The owns are honest and the man on the job was clean and well spoken. More than willing to explain our issue in as much detail as we wanted. Thank you Sutton Brothers, Johnathon and Paul."
- JC C.
"Paul is awesome! He took the time to explain everything. He was very professional, knowledgeable and has a great personality and wonderful people skills!"
- Tammy J M.