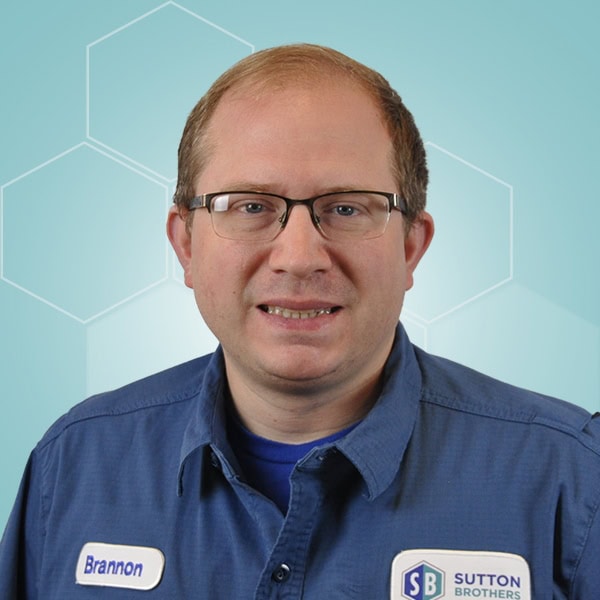 Brannon O
HVAC Technician
"It was a pluming nightmare on a Thursday at 3PM as I'm heading out of town. Sutton Brothers plumbing completed the repair by 5:45PM the same afternoon to the delight of the home residents. Specifically thank you Teresa for handling the logistics and Brannon for the excellent work and outcome."
- Dr. Jeffrey G.
"Brannon provided maintenance for our HVAC system and repaired a thermostat. He is thorough, professional, and knowledgeable. Thank you, Brannon."
- Tom D.
"Greatly appreciate you sending out Brannon within 24 hours. He found a concern that I'm waiting on a quote to make an informed decision. Thanks."
- KEVIN S.
"Very professional. Listened to our questions."
- Dennis H.
"Brannon has been to our house before. Always professional and gets right to work which I appreciate."
- Barbara M.
"He was extremely friendly and easy talk to. He explained things thoroughly."
- Dale Y.
"Very knowledgeable and polite. Highly recommend"
- Frances W.
"Brannon was prompt as usual. He was kind and diligent in his work! I felt comfortable enough to walk my dogs while he was working in my home. I appreciate the great service and competence of Sutton Brothers!"
- Stacey L.